Get Personalized Life Insurance Quotes
How Does Life Insurance Protect My Family?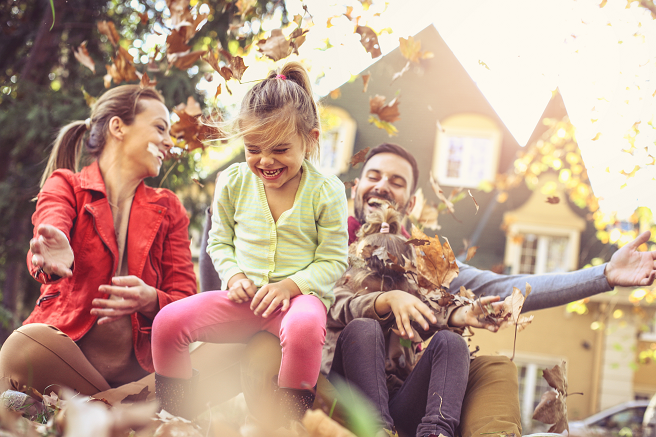 A life insurance policy is an important way to protect your loved ones in the event you pass away, whether from illness or an accident. Although life insurance tends to be less expensive early in life, it becomes a vital investment in your family's well-being.
Many people don't actively look for the best life insurance policy for them because they don't understand the value a policy offers. Once you have the facts, however, it's easy to see how a good life insurance policy will make things easier for your loved ones in a difficult time.
Let's consider some of the ways life insurance benefits can help your family:
Mortgage and Other Bills
Whole life insurance policies accumulate in value over time, enabling loved ones to use policy benefits for immediate financial relief. A long-term policy can have enough value to pay off a mortgage. Managing other household expenses also becomes much easier.
Childcare Expenses
The loss of a spouse makes it much harder to care for children and balance other responsibilities. In many cities, monthly childcare expenses can range to $1,000. With benefits from a mature life insurance policy, you won't have to compromise on care.
Wedding
A wedding is one of the most memorable family events of a lifetime, and it can also be one of the most expensive. It is not unusual to spend $30,000 on the average wedding, and that doesn't include the ring or travel expenses. Life insurance benefits can help.
Cash Value
The cash value in a life insurance policy belongs to the beneficiaries to use however they wish. Major life expenses such as college, a vehicle, and many more can be managed with greater ease. This is a terrific way to leave your loved ones yet another lasting legacy.
Medical Bills
Unexpected medical expenses can derail anyone's life plans. Life insurance benefits provide a much-needed financial safety net when a loved one requires surgery or long-term care. It can even put elective procedures within reach for those quality of life issues.
Final Expenses
The average cost of a funeral ranges between $7,000 and $9,000. In addition, final expenses can include any other debts or accounts of the deceased that should be settled. With a life insurance policy, you can have peace of mind knowing these issues will be taken care of.
A Life Insurance Policy Protects Financial Wellness During a Difficult Time
The loss of a loved one can be overwhelming. Bereavement may last for years, even when someone's passing is not sudden. A life insurance policy empowers you to help those you care about by ensuring that complex financial decisions are made less difficult.
There are also many other ways that a life insurance policy can help.
The value of a life insurance policy can be applied to virtually any legitimate financial need experienced by your beneficiaries. However, the total value depends upon the actions you take today. To maximize the value of a policy, you should open it as soon as you can.
No matter what stage of life you are in or what your needs may be, there is a life insurance policy for you. Many policies do not require a medical examination and can be opened at any age. To learn more about your policy options, just contact us today.